Connecting With Water



"If you want to create success in a community, change the water." -- Trever Andrew, Developer of Sewllkwe Book

"There are long term consequences now upon us that are the result of both intentional and ignorant practices. They are most always derived from promised quick solutions that are contrary to what is observed in Nature." -- Jonathan Butts, CEO Natural Action Technologies Inc.

It would perhaps be lethal to believe that technology could compete with the elegant engineering and design of Nature, when the possibility of collaborating with that blueprint exists.

Water is encrypted with the codes of all life. Yet we appear to be destroying that which is our basic human right.

There may be a solution in emulating water's mandate.

A passionate understanding of water's regenerative properties has connected two entrepreneurs, two cultures, and two countries as they merge science with biomimetics in a partnership to revitalize water for Indigenous and non-Indigenous communities of North America.

WATERTODAY had the pleasure of connecting in an on-going conversation with Trever Andrew and Jonathan Butts.

Trever Andrew, member of the Secwepemc (Schuswap) Nation in Adams Lake, British Columbia, Canada is an award-winning water/wastewater expert and operator who created Sewllkwe (pronounced sell-kwa) Book.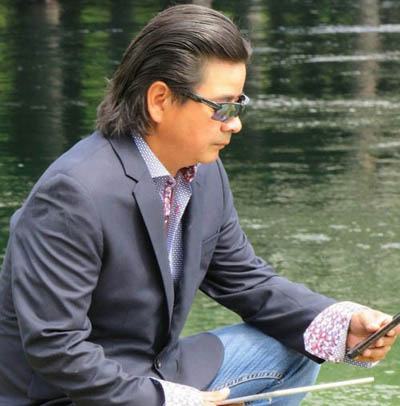 Sewllkwe means "Water" in Secwepemctsin (original language of the Secwepemc in British Columbia) "I designed Sewllkwe to end all water issues for all walks of life. We take Sewllkwe seriously because water is our way of life."

The user-friendly, cloud-based, fully customizable application covers all aspects of managing water/wastewater systems, the effects of climate events, and data directly from a phone, tablet or other mobile device. Solutions are provided in real time –time that could save lives.

Jonathan Butts is CEO of USA based start-up Natural Action Technologies.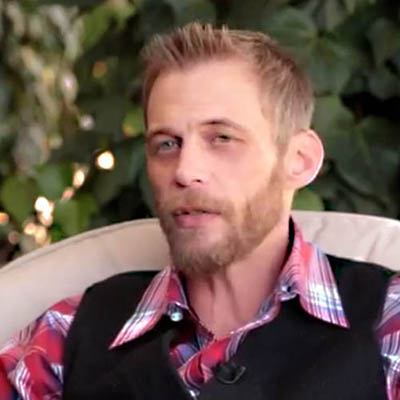 Natural Action Technologies has an engineering core staff familiar with conventional engineering practices, as well as years of experience imploring implosion technologies and other bio-mimicry solutions that have been highly effective in a variety of applications.

"Our views and mission as a company are similar to the cultural views of Indigenous people, and all other people who understand the value of working with the principles of Nature." Butts told WT.

Water quality issues resulting from chemical contaminants to aging infrastructure to climate events and dwindling supplies are becoming more evident in both Canada and the United States.

In Canada there are approximately 760 Boil Water Advisories (bwa's) with many occurring in First Nations Communities – approximately 28 on the short-term list and 58 long term advisories, some as far back as 1996. https://www.watertoday.ca/map-graphic.asp

Water issues also mean confronting bureaucracy and funding scarcity ( https://www/watertoday.ca/ts-fn-unsafe-water-a-view-from-the-rez.asp) In Andrew's own community of Adams Lake, 45 households were affected by contaminated water.

"We are in the final stages of removing all the bad water that is trapped in the lines."

The cost of $3.5 Million to build a new water plant and the additional cost of $250,000 to change the contaminated pipes and taps – everything that humans might touch—was paid for entirely by the community.

"Sewllkwe Book allowed us to replace everything with 100% absolute confidence." Andrew notes that the community has changed.

"There used to be so much anger. Now everyone is happy. The water changed them. It has empowered them."

Andrew is intent upon changing perceptions of water. "It has become so complex and political which is so far removed from our culture. If we would return to understanding the sacredness of water's life-giving properties it would change the world."

Butts adds, "The same is true, and perhaps even more so, in commercial and industrial application whose job is to care for the water.

"Regulations are guidelines within a mechanical realm, but do not consider which way the water is heading on the scale of 'life separating forces' or 'life integrating forces' -- and water can do both."

The biomimetics of Natural Action Technologies emulate the motion and materials of Nature.

"Water Vortices have long been understood as water's way of self-cleaning and energizing itself and the environment," Butts explains.

The basics of the technology utilize a specific flow form geometry to establish a balanced vortex motion within the water. A double helix is induced into the water – the reason rivers and streams in nature always alternate between left and right turns.

"We also implement rare and proprietary materials within the flow," Butts adds.

These materials transfer frequencies into the water without physically adding anything. "This passive water treatment alters the organizational levels of the water's molecules to a higher degree thus restoring water's natural functions."

Both Andrew and Butts agree that the world's water is in crisis. They both note that systems are outdated. They both affirm that it is the responsibility of the people to reclaim water.

"We have a lifetime of work ahead of us," Butts says. "We are not arguing our way to righteousness but leading in the responsible development and implementation of advanced technologies that contain the silent power of nature."

"It will start with education and our first pilot project."

"I have waited ten years for this to happen," Andrew concludes.

"The Native communities who remain true to a wholistic view have the ability to lead the sovereign movement which applies to all the human collectives. No organization has any genuine sovereignty if they cannot maintain their water quality." --Jonathan Butts